Edinburgh
BOOK NOW
EastEndless
Obsessive Entertainment
3rd Aug 2022 - 27th Aug 2022
The Cellar - Pleasance Courtyard
11:40am
Suitable for ages 16 and above
Overview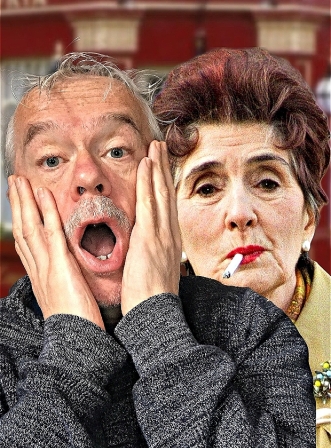 Finally – the scandalous truth behind
EastEnders
revealed! Gasp as walk-on actor
Tony Coventry
lifts the lid and spills his beans!
Performed by
James Holmes
. Written by
Tim Fountain
. Directed by
Mike Bradwell
.
"Sad, moving and very funny."
Suzanne Moore, Telegraph
"A delight, funny, charming, poignant."
Marina O'Loughlin, Sunday Times
"A real cracker of a show. Genuinely funny. Belly laughs and real wit. And moving when you least expect it."
Adrian Noble
(Ex-Artistic Director of the Royal Shakespeare Company).
"Very, very funny, touching and terrifyingly relatable."
Mark Gatiss
"A fantastic show."
Lindsey Coulson
(Carol Jackson,
EastEnders.
)