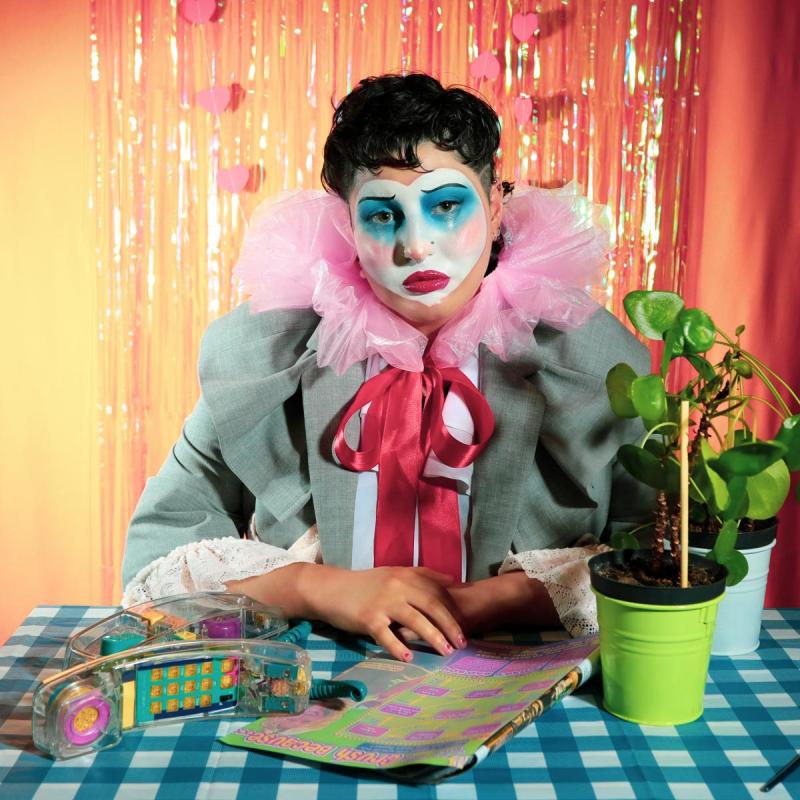 Theatre
Futures Festival: Crazy 4 U
Saffia Kavaz
London
Pleasance London
Studio
8th Dec & 9th Dec
Crazy 4 U
is a clown-cabaret, frolicking into the labyrinth of queer heartbreak through an experience of vaudevillian clowning, blending lip-sync, sketch, musical-comedy and fish. The bizarre becomes familiar, and the personal becomes communal as our oddball Host uncovers the connections we share when navigating the maze of romantic grief.
The Amanda Show
meets
Crazy Ex-Girlfriend
in this eclectic solo comedy. Stick around, we'll be back in a skit to interrogate your abandonment trauma.
Written and Performed by
Saffia Kavaz
Directed by
Sara Segovia RodaoAbout Futures Festival
Futures Festival is a festival of work-in-progress shows from leading independent performance makers. Each week is curated by a Pleasance Associate Artist around a different theme. This year's festival lineup is…
The Future Is Thirsty AF
with
Louise Orwin
A week of performances with a focus on social media, shifting paradigms, multimedia and the climate crisis.
The Future Is Queer
with
Sweet Beef
A week of performance by queer theatremakers pushing formal boundaries to create interactive work from drag and cabaret to formally experimental work.
The Future Is Violet
with
Papergang Theatre Company
A week of character driven work that challenges tokenism and rises above marginalisation.
Find the full Futures Festival line-up
here
.
Futures Festival
is supported by
Christina Smith Foundation.
All shows in the Futures Festival are taking part in a Pay What You Can scheme. Ticket prices range from £6-£15. Please pick the pricing most suitable for you. 100% of ticket income, goes direct to the artists presenting.
Access Tickets
To book in access tickets including complimentary personal assistant tickets, wheelchair accessible seating or to arrange any additional venue assistance, (such as hearing loops, early venue access or specific seat requests), please contact the box office directly to make your booking.
For more information about our venues and performance spaces, please visit our access pages here.
Phone: 020 7609 1800
Email: [email protected] // [email protected]