London
BOOK NOW
Jamie D'Souza: Work in Progress
Pleasance
6th Dec 2021 & 15th Feb 2022
The Studio - Pleasance London
7:45pm
Suitable for ages 14 and above
Overview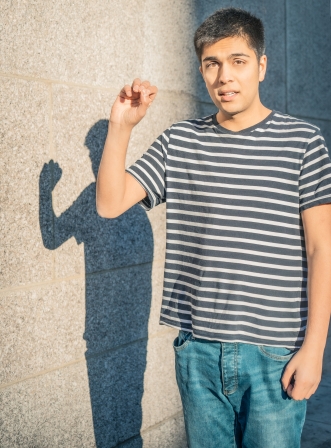 Important information:
Work in Progress Offer: 3 £5 shows in the season for £12.00
Join
Leicester Comedy Best Festival Appearance Nominee
Jamie D'Souza as he performs a work in progress of his highly anticipated debut stand-up show about his first school crush. He's definitely over it. Expect a mix of short stories, hilarious one-liners and award-nominated musical comedy. Or as one reviewer actually wrote, "his material is nice and mixed… just like his race".
"I guarantee anybody at the Fringe will enjoy" ★★★★
(MumbleComedy.net)
"A highly effective way of delivering gag after wry gag, producing a tight and funny set… slick, joke-focussed comedy"
(Chortle.co.uk)
"Expect to be laughing regularly"
(Evening Standard)
Please click the link below to download a Large Print version of the show synopsis. Please email [email protected] if you need any further assistance.
Jamie D'Souza_ WIP Large Print Brochure .pdf