London
BOOK NOW
Josh Weller: Work in Progress
Pleasance
28th Jan 2022
The Studio - Pleasance London
7:45pm
Suitable for ages 14 and above
Overview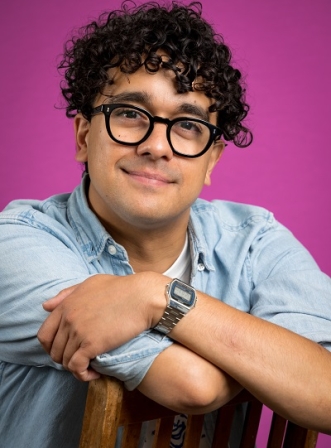 Important information:
Work in Progress Offer: 3 £5 shows in the season for £12.00
As seen on this season's ITV
Stand Up Sketch Show
,
Josh Weller
is a failed musician turned comedian, comic book author and podcast host. He was born in England, raised in Malaysia and now lives in London.
Weller's high energy brand of cleverly self-deprecating stand-up landed him on pro bills after just one year on the circuit. In addition to his live comedy work, Josh has developed a loyal fanbase for his viral musical videos and online content, which includes sketches, live pub quizzes, professional trolling, animated stand-up comedy shorts, character work, and more.
He currently writes on
Spitting Image
and has written for
The Now Show
and Radio 4's
Peer Group
. His dark comedy graphic novel
Die Already
was published by CollegeHumor in 2019.
In 2020, he was included in Twitter's Valentine's and Valentine's Campaign, featured globally on billboards.
Josh is also a successful broadcaster and presenter, having hosted and produced the popular Excitable Boy podcast (#6 on the iTunes Comedy chart, #13 on the worldwide iTunes chart), as well as the official Hard Rock Café podcast and the Vans Warped Tour podcast.
Prior to comedy Weller was signed with Universal Records as a teenager, he went on to tour the world as both a solo artist and the lead singer of popular punk act The Kenneths. He has performed on the Vans Warped Tour and toured with The Offspring, The Descendents, Anti-Flag and Juliette Lewis, has drummed for Ray Davies at the Royal Variety Performance, released a Christmas single with Paloma Faith and has toured with Mumford & Sons, The Maccabees, and more. Black Flag's Bill Stevenson produced his records.
Please click the link below to download a Large Print version of the show synopsis. Please email [email protected] if you need any further assistance.
Josh Weller_ WIP Large Print Brochure .pdf