London
BOOK NOW
LHF: Grey Widow
Danse Macabre Productions
19th Oct 2021
Downstairs - Pleasance London
8:30pm
Suitable for ages 15 and above
Overview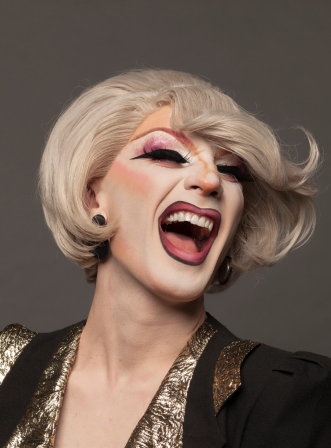 Important information:
This show contains strong language and audience participation.
"Forgive me father for I have sinned…"
Recently widowed and racked with guilt, Lady Aria Grey reluctantly returns to the church for guidance and absolution. But even as she tries in vain to wash away her sins, those very sins come back to haunt her in the form of her dead husband's ghost...
Winner of the London Horror Festival Playwriting Competition 2019
, Grey Widow is a brand new one-man (one-queen?) horror-comedy where the men and women, living and dead collide as Lady Aria fights demons within and without.
Part of London Horror Festival 2021 - the UK's original and largest Festival of live horror performance. The full programme can be found at www.londonhorrorfestival.co.uk/
Please click the link below to download a Large Print version of the show synopsis. Please email [email protected] if you need any further assistance.
Grey Widow Large Print Brochure .pdf