London
BOOK NOW
Lily Phillips - Work In Progress
Pleasance
21st Feb 2022
The Studio - Pleasance London
7:45pm
Suitable for ages 16 and above
Overview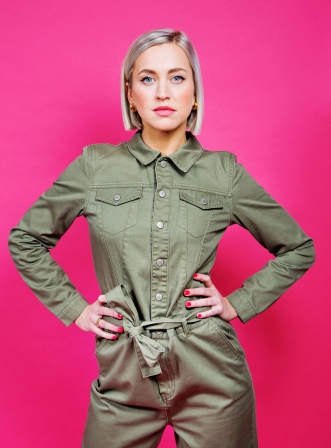 Important information:
Work in Progress Offer: 3 £5 shows in the season for £12.00
Star of ITV2's
Stand Up Sketch Show
,
BBC New Comedy Awards Finalist
and Pleasance Reserve alumni Lily is, post pandemic, STILL banging on about her Vagina. Female comedians are often criticized for only talking about vaginas and periods, which is offensive, but in Lily's case 100% true. She is very much leaning into her reviews of "rambunctious smut" (
Steve Bennett Chortle
) and brings you an hour of dry wit and dirty jokes with some anecdotes about her long suffering boyfriend thrown in for the ladsssss.
Smut explores the many trials and tribulations of being a woman, like turning 30 only to discover that apparently your vagina gets bigger with age rather than usage, how to deal with your dogs cystitis, and what happens when your boyfriend has to help you birth your own menstrual cup... they are still together now by the way, if anything, it has brought them closer.
"Charming and moderately obscene" ****
Scotsman
"funny bones and great hair"
This is Cabaret
Please click the link below to download a Large Print version of the show synopsis. Please email [email protected] if you need any further assistance.
Lily Phillips - WIP Large Print Brochure .pdf