London
BOOK NOW
NICK HELM'S CHRISTMAS FUCK-FEST 6
Pleasance
24th Feb 2022
Main House Cabaret - Pleasance London
7pm
Suitable for ages 18 and above
Overview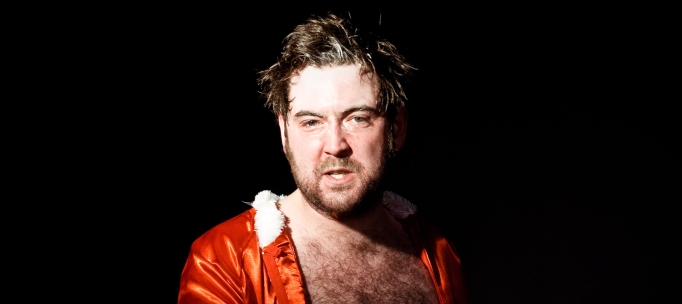 It's been a shitty couple of years, so what better way to acknowledge the birth of our Lord Jesus Christ then with the triumphant return of Nick Helm's Christmas Fuck Fest?!
We know how disappointed you all were last year, so grab your Christmas socks as we join the Nation's Uncle Nick Helm for the ultimate festive fanfare.
Expect an absolutely shambolic car crash of comedy marking the end of another wasted year all in aid of a good cause, where a slalom of comedians get to come up on stage and do a turn before fucking off into the ether.
The usual Seasonal rules apply… list of all the people that shouldn't bother attending:
Arseholes
Dickheads
Wankers
Bellends
People expecting slickness.
People that think that just by being talked to at a comedy gig they are somehow getting picked on.
People in the audience that like to make it all about them.
People who just exhale through their nose when something is hilarious instead of properly laughing.
Hecklers.
Rude people.
People incapable of dealing with the concept of a stage persona and who take everything they see in life at face value.
Journalists that hide in the dark and say "Oh he's just doing what he always does".
Large groups of actors.
Cats.
People that aren't expecting a Fuck-Fest.
People with unrealistic preconceptions of what a comedy show can provide for them.
Everyone else is welcome.
I guess lower your expectations, pull your head out of your arse and stop taking yourself and your fucking opinions so seriously.
Joy to the World and Merry Christmas Motherfuckers!
MAIN HOUSE:

This production is playing in Pleasance's newly configured Main House. The venue now has a predominantly cabaret style seating layout allowing for comfortable distancing between groups. You can view the layout of our cabaret seating here.

We have implemented an enhanced pre-show cleaning procedure to disinfect all touch points within the venue. In addition we have introduced a drinks delivery service to tables and E-Ticketing. You will find hand-sanitizer stations at venue entry points and we encourage mask wearing when moving around the building.

You can find out more about the measures in place to keep everyone safe here.

This venue is wheelchair accessible, but please review our information about the facilities and purchasing access tickets here.
Important information:
All money raised will go to Mind and Shelter.