Edinburgh
BOOK NOW
The Sorries
The Sorries
3rd Aug 2022 - 29th Aug 2022
Lammermuir Theatre - Pleasance at EICC
8:30pm
Overview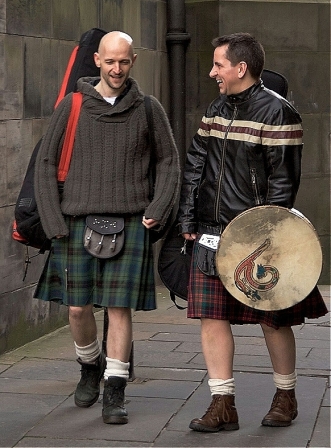 After a sell-out run in 2019,
The Sorries
are delighted to be back again in front of live audiences at Pleasance at EICC!
The old Scottish songs offer joy, grand old tales, comfort and a good laugh.
Douglas and Marty return to sing, play and banter their way through a Corries-inspired hour of uplifting traditional music.
"Deliciously infectious... riotous fun" ★★★★★
ThreeWeeks
"Authentic, lively and hugely, hugely enjoyable" ★★★★★
BroadwayBaby.com
"A must for lovers of Scots songs" ★★★★
EdinburghSpotlight.com
"Genuinely funny"
FringeReport.com
"Their... revision of Johnny Lad is entertainingly true to a noble, public figure swatting tradition"
Herald