Edinburgh
BOOK NOW
Speed Dial
Spies Like Us in association with the Pleasance
3rd Aug 2022 - 29th Aug 2022
Queen Dome - Pleasance Dome
2:20pm
Suitable for ages 8 and above
Overview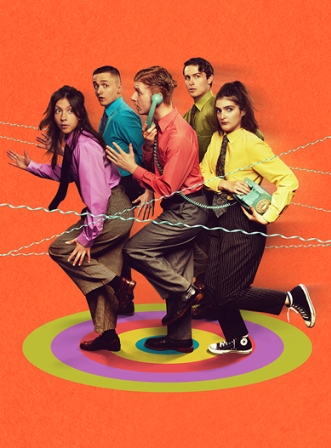 Important information:
This show contains references to kidnap.
Amongst the spires, spikes and sideburns of a 1970s university, a lonely Professor awaits a call. When he's chased by the ringing of every passing phone, an ominous voice sets a series of mysterious puzzles that stand between him and his missing daughter. Dodgy deans, grumbling groundskeepers and swotty students are suspects as the Professor capers across campus to uncover whodunnit and why.
Set to the sounds of 70s vinyl, multi-award winners
Spies Like Us
bring their explosively physical comedy-thriller about connection, forgiveness... and cryptic crosswords.
"Singin' in the Rain meets Hitchcock." ★★★★
TheReviewsHub.com
"One of the most impressive hours of the fringe" - ★★★★ (The List) for Woyzeck
Spies Like Us are a multi award-winning physical theatre company based in London. Formed in early 2017 by Young Pleasance graduates, they are committed to creating endlessly inventive theatre. 
Previous accolades of the company: 
- WINNER: Theatre Weekly's Best Physical Theatre Show (2018) for Woyzeck 
- WINNER: Voice's Pick of the Fringe (2018) for Woyzeck 
- WINNER: Theatre Weekly's Best Fringe Debut (2017) for Our Man in Havana
- New Diorama Theatre Emerging Company (2019) 
- Pleasance London Associate Artists (2020 - Present)