Edinburgh
BOOK NOW
Starship Improvise
Something for the Weekend
6th Aug 2022 - 21st Aug 2022
King Dome - Pleasance Dome
3pm
Suitable for ages 12 and above
Overview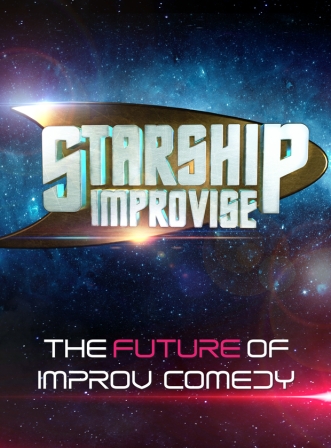 Important information:
This show will contain audience participation and may contain adult themes and strong language.
Hilarious new improvised comedy starring members of Tony/Olivier Award-winning companies:
Mischief Theatre
and
The Showstoppers
.
Smash-hit TV show
Celestia 7
ran for fifteen seasons. Some of the cast became international celebrities, others faded into obscurity.
Now, headlining a sci- fi convention, they share your favourite episodes. Of course, the real drama lay behind the scenes. In-fighting, relationships, sexual tensions, ego... it was fifteen years of science friction.
An homage to everything from
Star Trek
to
Galaxy Quest
, you suggest what's in tonight's episode and Star Quest will boldly go where no improv comedy has gone before.